Give our Lamb Ruku Bars a try! They have a special stamp of approval from our in-house chief taste tester as these are definitely his favorite. This blend of grass-finished lamb and organic apples is sure to give your pups something to wag their tail about! It's a great option for those looking to use dehydrated high quality meat as a portable high-value training treat. Formulated to maximize health benefits in active dogs, our bars are packed with nutrient dense whole foods like lamb, heart and apple. This lamb bar is a great way to train your dog. The lamb will help your dog stay active, and also keep them fueled all day long!
Formulated for optimal energy replenishment, joint recovery and sustained energy
Breakaway pieces to use as high value treats for training
Rich in flavor and nutrients
Ground organic beef with whole organs added for balanced nutrition and energy
High in vitamin A and also contains multiple B vitamins, iron, and CoQ10
High levels of amino acids and fatty acids
Absolutely no preservatives, fillers, chemicals or salt
Dehydrated Organic Grass-finished Antibiotic and Hormone Free Lamb
Lamb Liver
Lamb Heart
Organic Fuji Apples
Organic Rosemary Leaves
Locally sourced from Umpqua Valley Lamb, OR
SHELF LIFE: 8 months

Single weight per bar: approximately 1 oz

GUARANTEED ANALYSIS 

Crude Protein (Min): 41.6%
Crude Fat (Min): 19.2%
Crude Fiber (Max): 5.9%
Moisture (Max): 17.9%

Average calorie requirement for dogs is roughly 20cal per lb of your dog's weight

552 kcal/kg
254 kcal/bar
~10.6 kcal/piece
CLEAN WHOLE FOOD INGREDIENTS
CLEAN WHOLE FOOD INGREDIENTS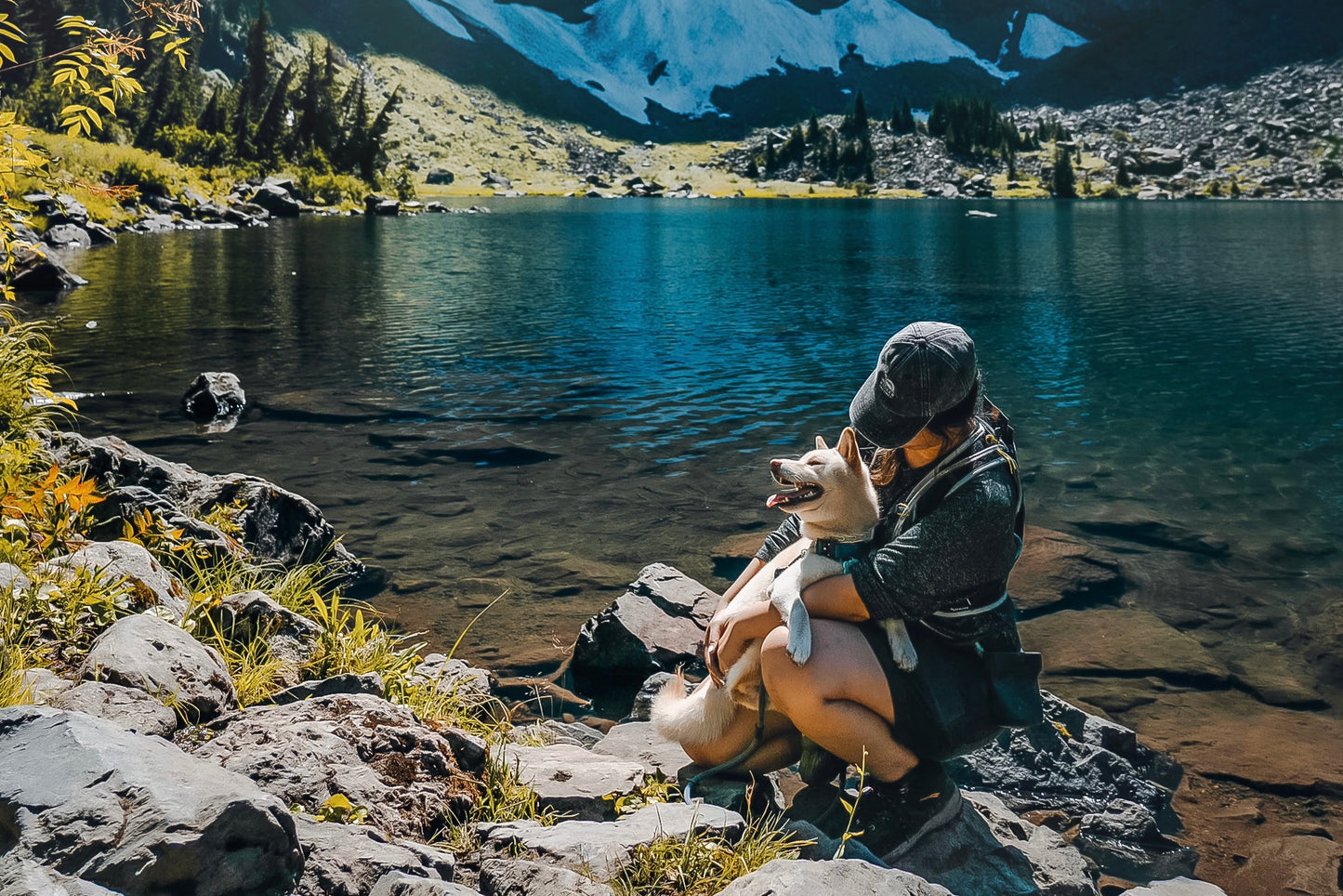 WHY WE STARTED RYŌKEN INSTINCT
Our business aims to inspire dog owners to chase after memorable experiences with our canine companions. We were founded for the passionate dog owners - the ones who dare to love their four-legged best friends so deeply they choose to go above and beyond to provide the most fulfilled life for their furry companions because they know that when their best friend is living their best life, they'll start to also.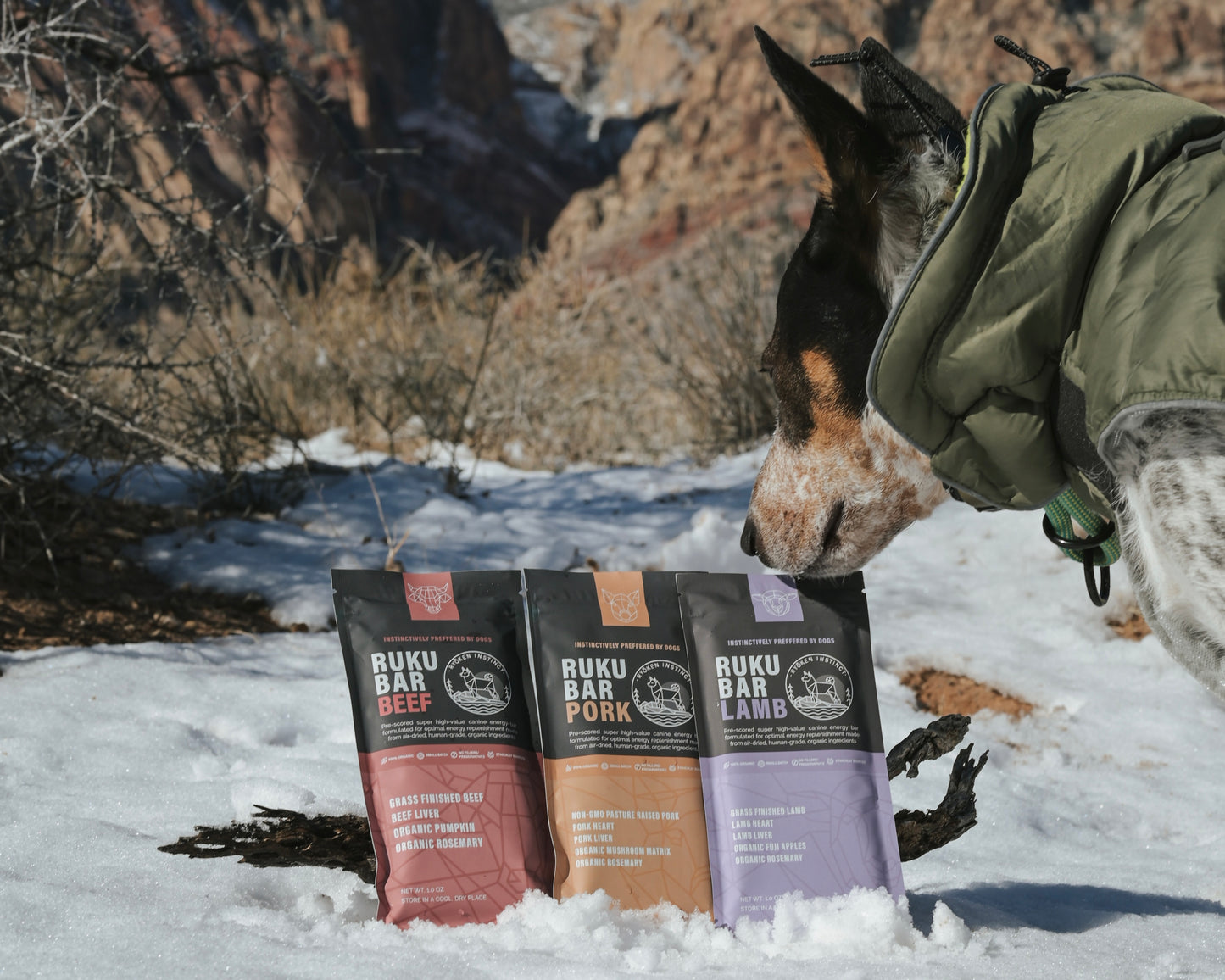 WE NEVER FORMULATE WITH
Artificial Preservatives
Fillers or Salt
GMO and Antibiotics
Untraceable ingredients
Unethically sourced ingredients
SEE HOW OUR RYŌKEN PACK FUELS WITH OUR BARS