Ryōken Instinct's fresh and unique 4 fish recipe will satisfy your dog's cravings and will be sure to hit that hunger spot. The combination of sustainable, wild-caught salmon and mackerel, combined with the delicious taste of rockfish and green lipped mussels make this a great high-value snack for any dog. Warning: may cause drooling because the seafood aroma is sure to pack a punch for your furry companion!
Formulated for optimal energy replenishment, joint recovery and sustained energy
Breakaway pieces to use as high value treats for training
High in omega 3s (EPA/DHA), chondroitin and glucosamine which support joint, eye and cognitive health
Great source of B6, B12 vitamins and niacin
Reduces risks of cancer and can help improve your pet's skin/coat health
Anti inflammatory properties
Absolutely no preservatives, fillers, chemicals or salt
Atlantic Salmon
Norwegian Mackerel
Rockfish
Codfish
New Zealand green lipped Mussels
Organic Blueberries
Locally sourced from Pike Place Fish Market, WA
SHELF LIFE: 8 months

Single weight per bar: approximately 1 oz

GUARANTEED ANALYSIS

Crude Protein (Min): 32.3%
Crude Fat (Min): 13.7%
Crude Fiber (Max): 7.2%
Moisture (Max): 15.3%

Average calorie requirement for dogs is roughly 20cal per lb of your dog's weight

348 kcal/kg
193kcal/bar
~8.1 kcal/piece
CLEAN WHOLE FOOD INGREDIENTS
CLEAN WHOLE FOOD INGREDIENTS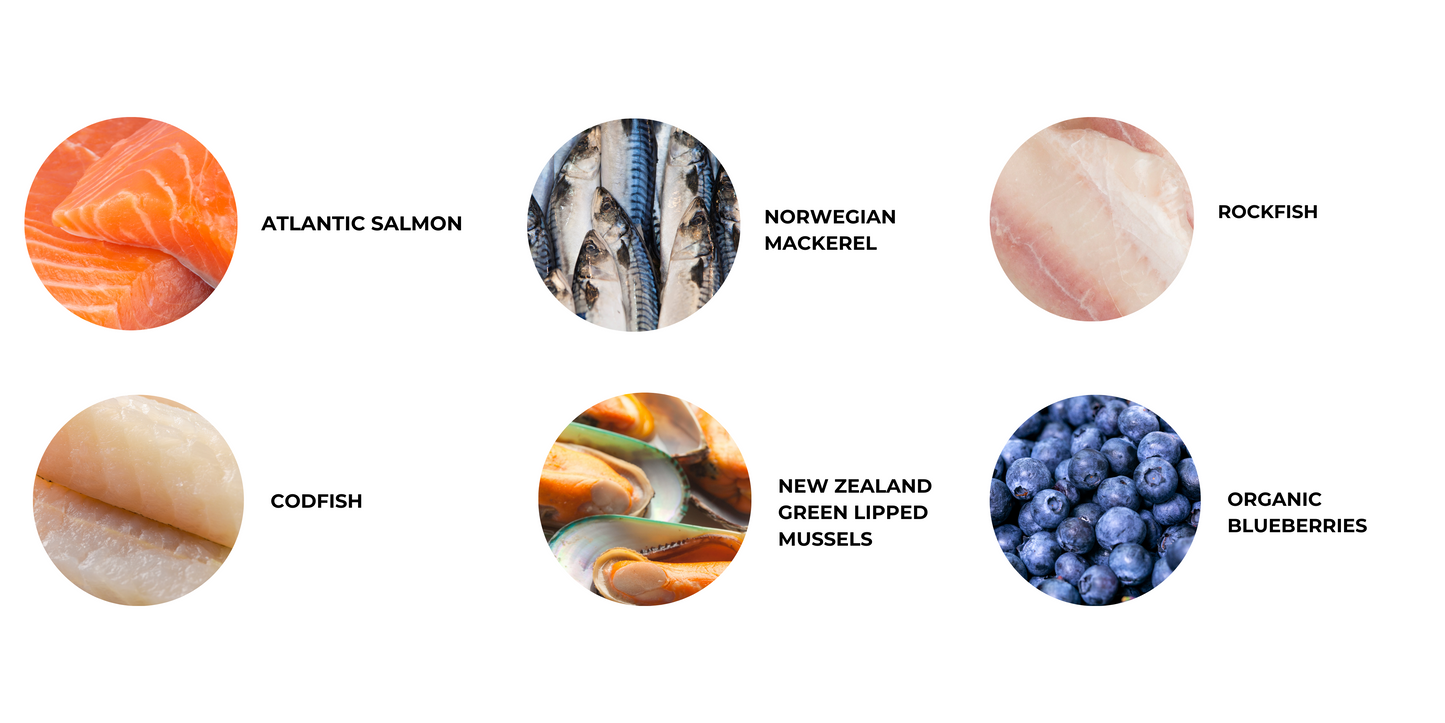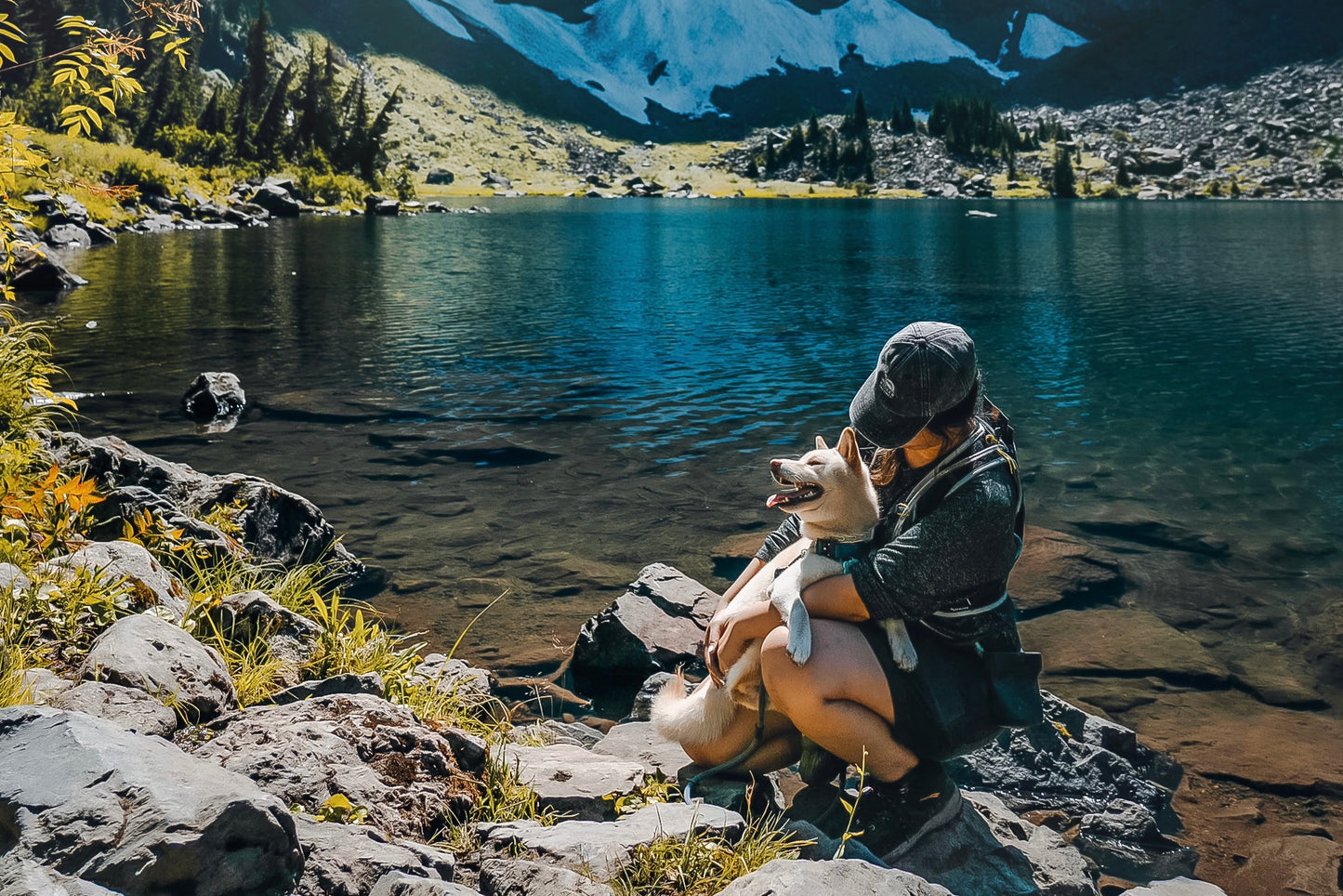 WHY WE STARTED RYŌKEN INSTINCT
Our business aims to inspire dog owners to chase after memorable experiences with our canine companions. We were founded for the passionate dog owners - the ones who dare to love their four-legged best friends so deeply they choose to go above and beyond to provide the most fulfilled life for their furry companions because they know that when their best friend is living their best life, they'll start to also.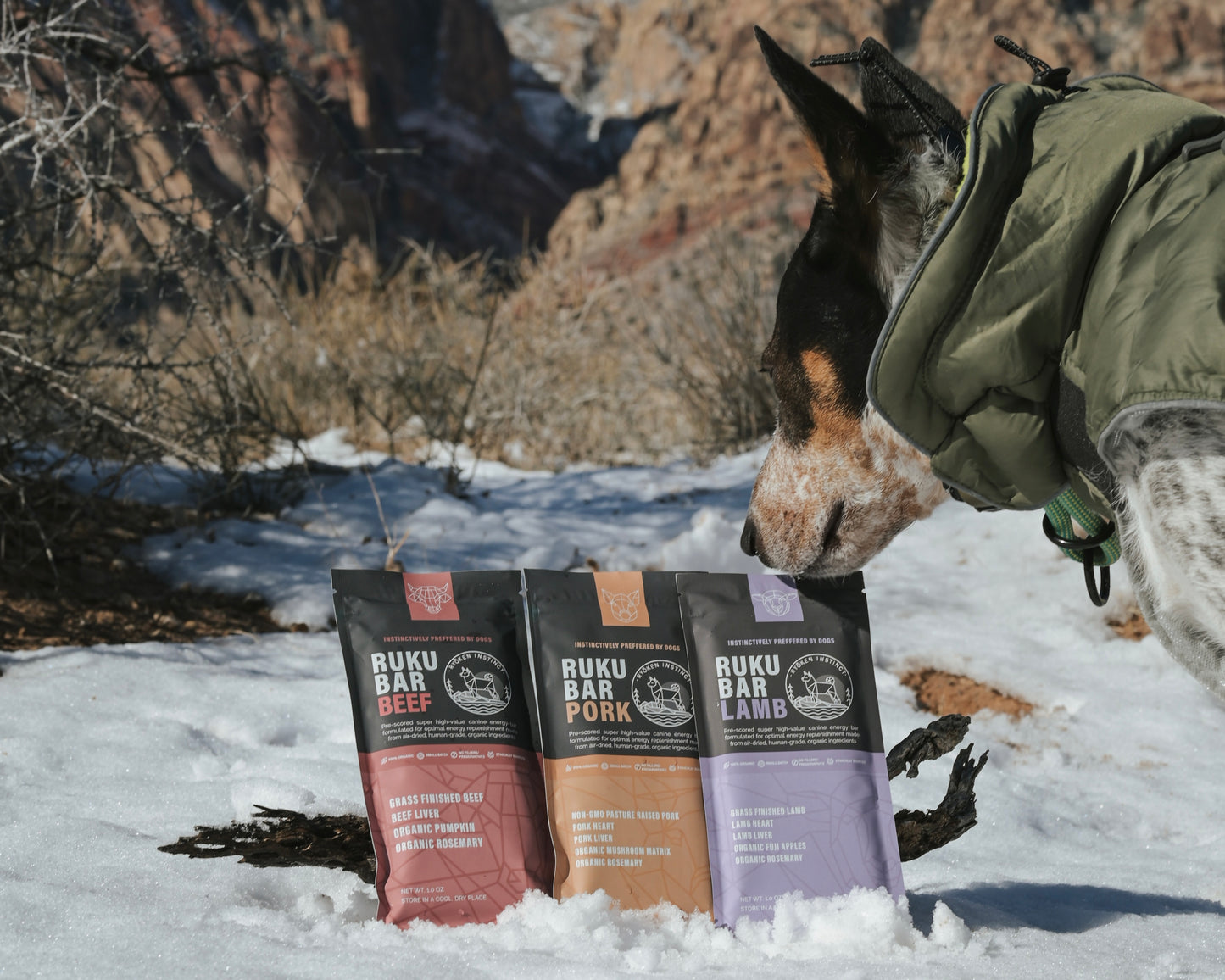 WE NEVER FORMULATE WITH
Artificial Preservatives
Fillers or Salt
GMO and Antibiotics
Untraceable ingredients
Unethically sourced ingredients
CHECK OUT HOW OUR RYŌKEN PACK FUELS WITH OUR BARS