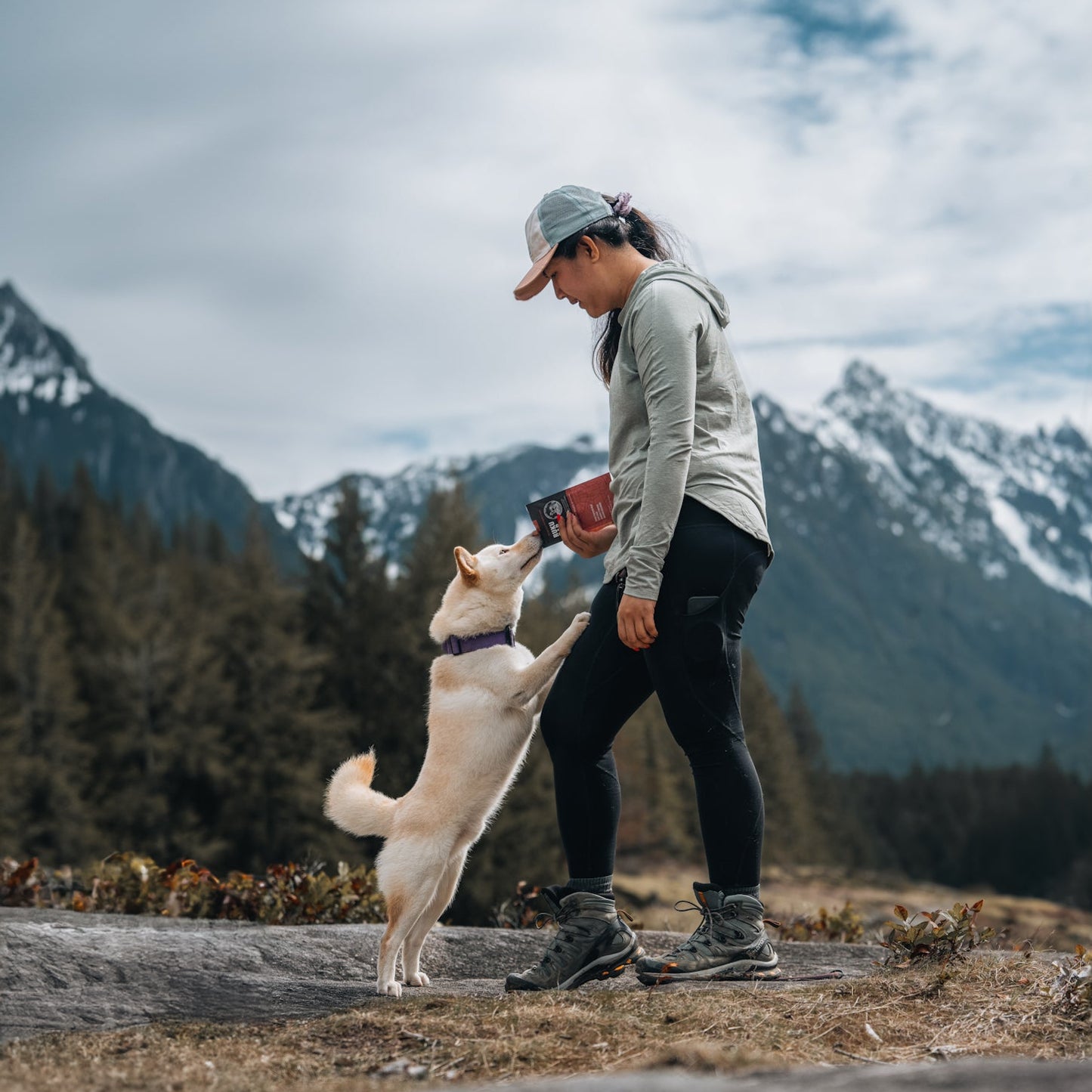 our story
Our origin story is not dramatic like many others beginning their canine nutrition journeys. There was no severe food allergies, no ill dog we had to save from sure death. There was just research…and a lot of love - which is what I like to think of as the cornerstones of this business. 
The inspiration for this whole business is our cream shiba, Miruku. Before Miruku was in the picture, I was already in love with the shiba breed. I had wanted to be a shiba owner for almost ten years and had done extensive amounts of research on canine nutrition - from my own personal research to taking canine nutrition certification courses. I wanted to do everything in my power to be as health-conscious and knowledgeable for Miruku as I could be before bringing him into my life - enter raw food diet.
With my background in biochemistry, the information and research done for raw feeding just made sense. As dogs are descendants of the Canis species, a diet based on bones and raw food (also known as BARF or Biologically Appropriate Raw Food), which mimics how an animal would consume food in the wild, was clearly the ideal diet to serve any dog.
Our mission is to bring you high-quality recipes sourced from non-gmo, sustainable proteins and certified organic produce. With all the love we have for Miruku we want to extend all that passion to providing you with premium products to enhance and extend the quality of your canine companion's life.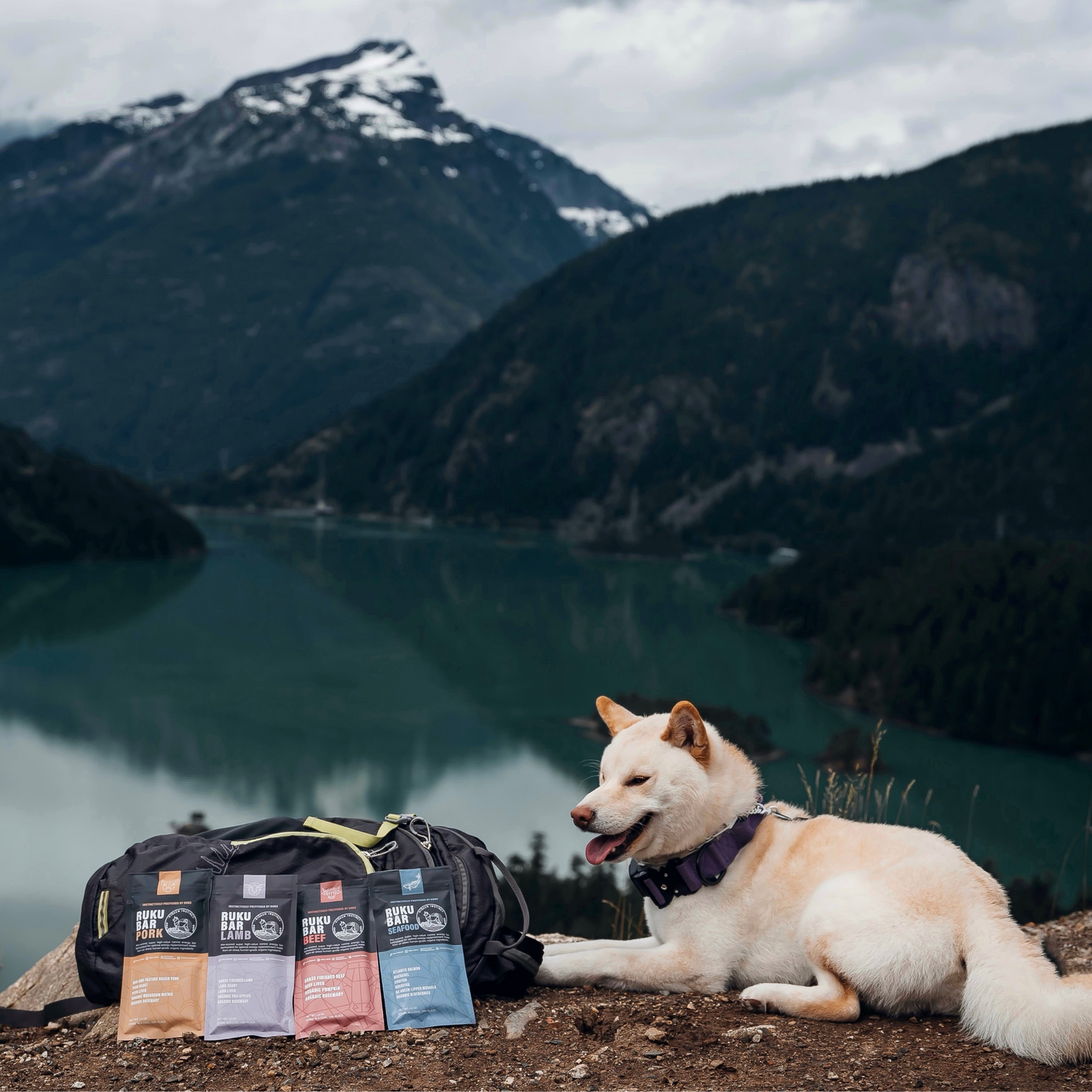 OUR MISSION
Ryōken 猟犬 (pronounced: ryoh-ken) is japanese for hunting dog. Shibas were originally bred as hunting dogs to catch birds. I felt this was the perfect homage to our shop dog's roots. 
For us, this name represents minimalism - in that, the nutrients your dog's need to live a healthy life are not the long panels of ingredients we see in pet stores today. We want to bring back the natural whole prey diets your present dog's predecessors once thrived on. We aim to provide clean organic products your canine companions are instinctively drawn to. Our promise to you is you will never see filler or extenders in our ingredient list because with our dog's less is more. Our mission will always be to encourage everyone to use our products to nurture their dog's "ryōken" instincts.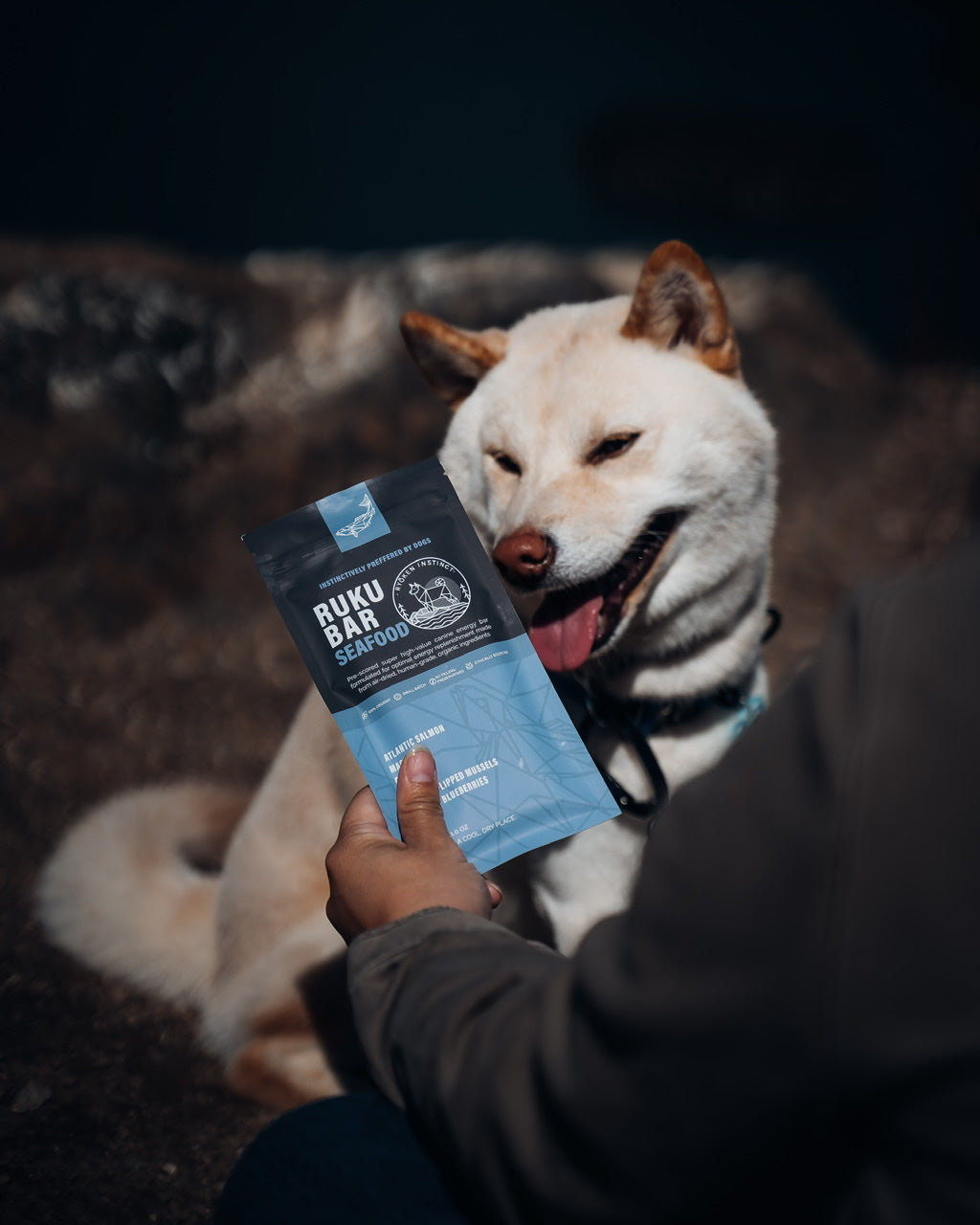 what's in a name?
When doing research on how hunting dogs were viewed in Japan and across the globe, it was clear ryōken were highly revered and valued by their owners. In the Edo time period, Samurais were known to view their hunting dogs as companions and extensions of themselves. They were fed the same game as humans, which is another aspect of our business I felt was reflected in our name - our use of human-grade ingredients in our products.
A lot of time and research went into choosing where we source our ingredients. There is research to back up that antibiotic and hormone raised proteins have negative effects on canine health, which is why we strictly use non-GMO and organic products. The passionate owners who treasure their dogs much like the Samurai once did are who we hope to serve and elevate their companion's life through our business.