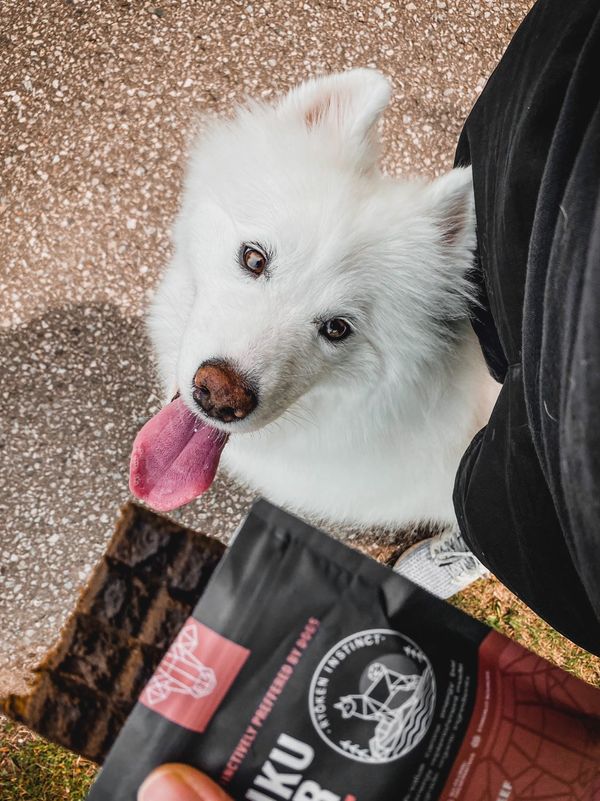 from kathy & swiffer
"Swiffer is obsessed with these Ruku bars and honestly these bars are everything! I love how it's so easy to break apart since it is pre-scored, makes it so easy for training. The new resealable packaging is a game changer as I can keep her unfinished bar fresh for the next use! These bars are so high value that she would follow me around the whole day if I had it with me 24/7 🤣"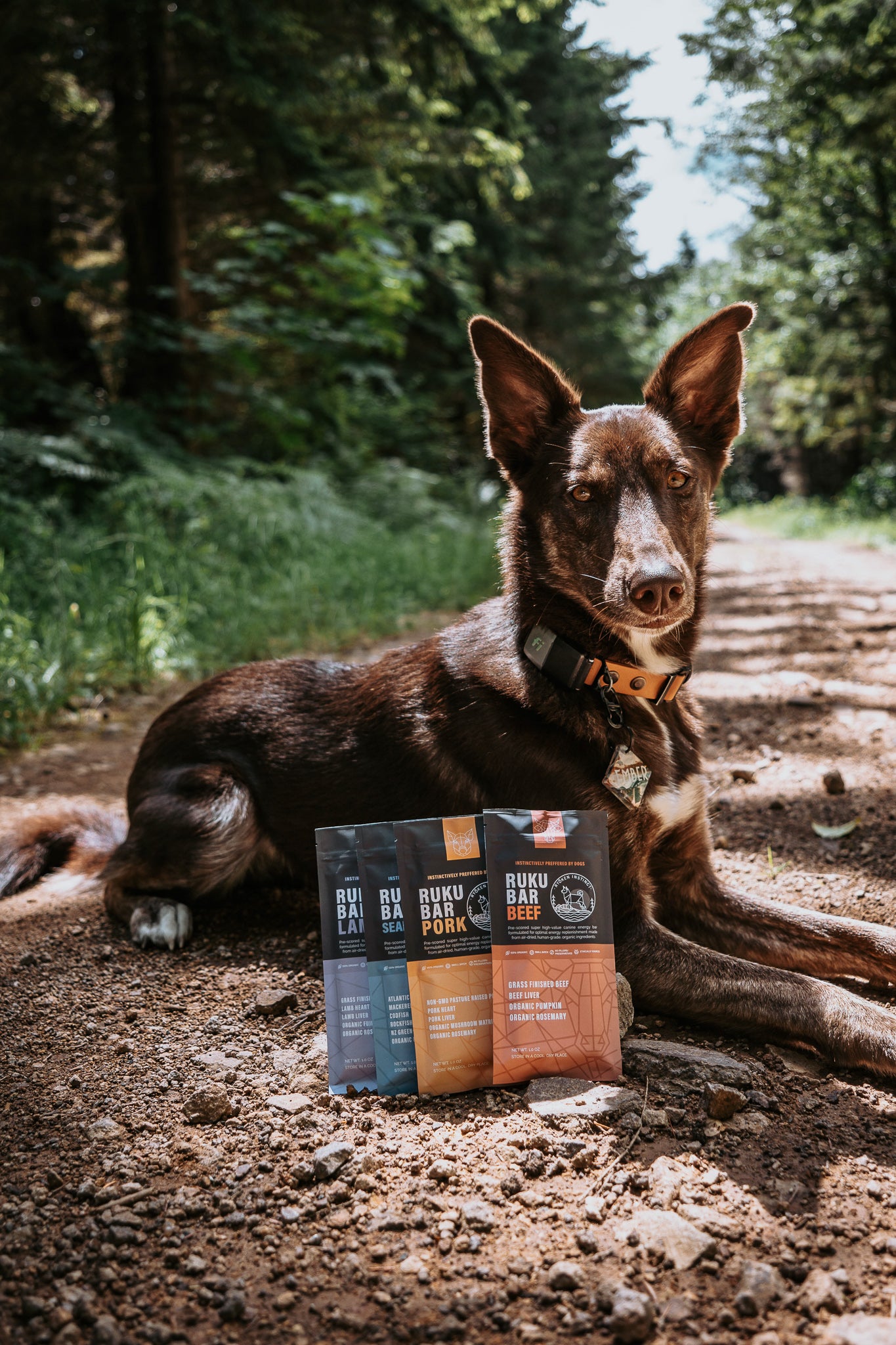 from olivia, aspen, ember & river
"These ruku bars are my dogs favorite things in the universe…my reactive dog obsessed dog even likes them more than other dogs and if I have one of these bars out he ignores everything else! They are so high value and the dogs go NUTS for them! If you need a high value treat, you need to try ruku bars!!!!"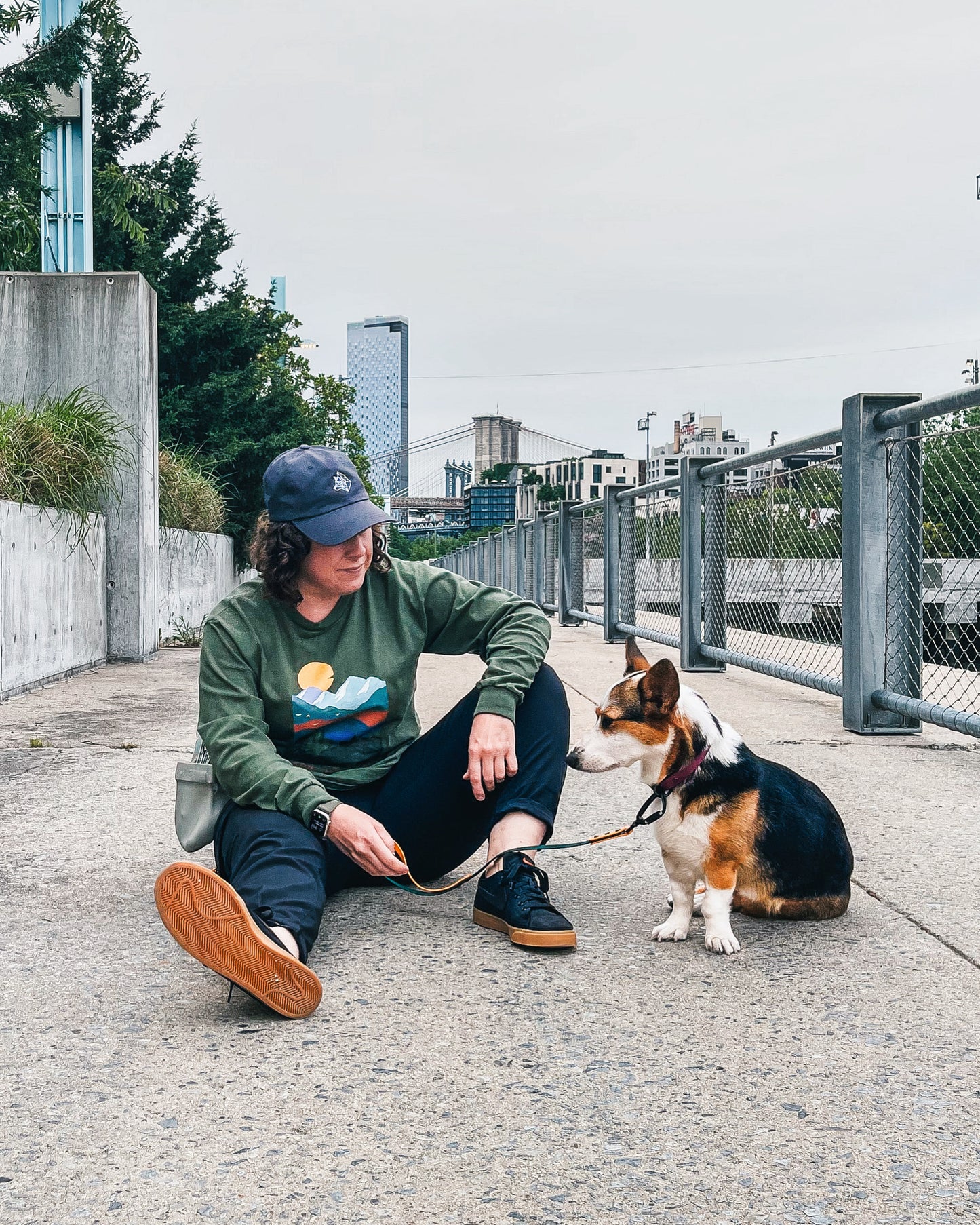 from kendall & rizzo
"Rizzo wears her heart on her sleeve. Her love, her confusion, her joy…but most of all her enthusiasm. Never has this been more on display than with these mythical Ruku Bars.