Ryōken Instinct is coming in hot with it's newest flavor - Pork! The combination of sustainable pasture-raised pork, pork heart and pork liver will keep your dogs craving for more. Added this flavor to our line by popular demand.
Formulated for optimal energy replenishment, joint recovery and sustained energy
Breakaway pieces to use as high value treats for training
Rich in flavor and nutrients
Ground non-gmo pork with whole organs added for balanced nutrition and energy
High in vitamin A and also contains multiple B vitamins, iron, and CoQ10
High levels of amino acids and fatty acids
Absolutely no preservatives, fillers, chemicals or salt
Dehydrated Pasture-raised Antibiotic and Hormone Free Pork
Pork Liver
Pork Heart
Organic Mushroom Matrix (organic Shiitake, organic Maitake, organic Reishi, organic Lion's Mane, organic Turkey Tail, organic King Trumpet)
Organic Rosemary Leaves
Locally sourced from Oregon Valley Pork, OR
SHELF LIFE: 8 months

Single weight per bar: approximately 1 oz

GUARANTEED ANALYSIS

Crude Protein (Min): 43.4%
Crude Fat (Min): 17.2% 
Crude Fiber (Max): 6.5%
Moisture (Max): 16.6%

Average calorie requirement for dogs is roughly 20cal per lb of your dog's weight

552 kcal/kg
254 kcal/bar
~7.8 kcal/piece
CLEAN WHOLE FOOD INGREDIENTS
CLEAN WHOLE FOOD INGREDIENTS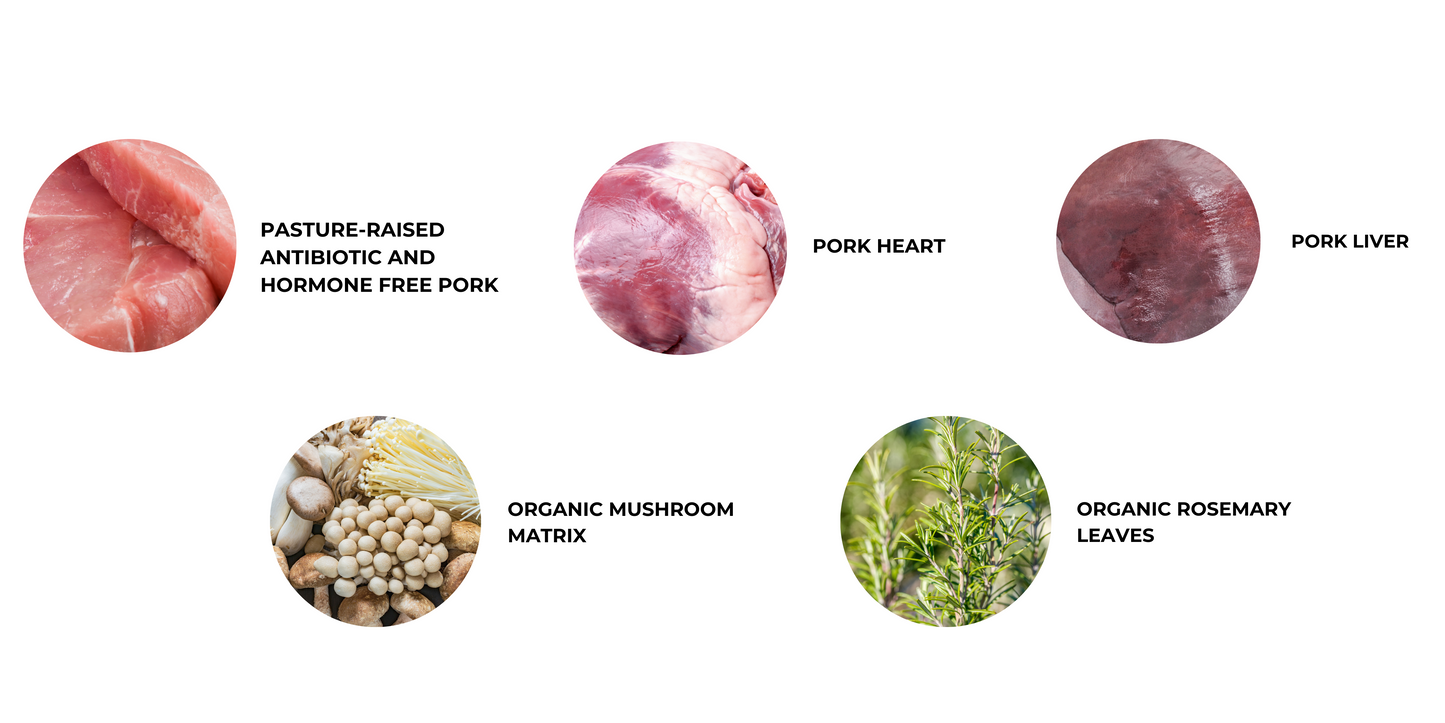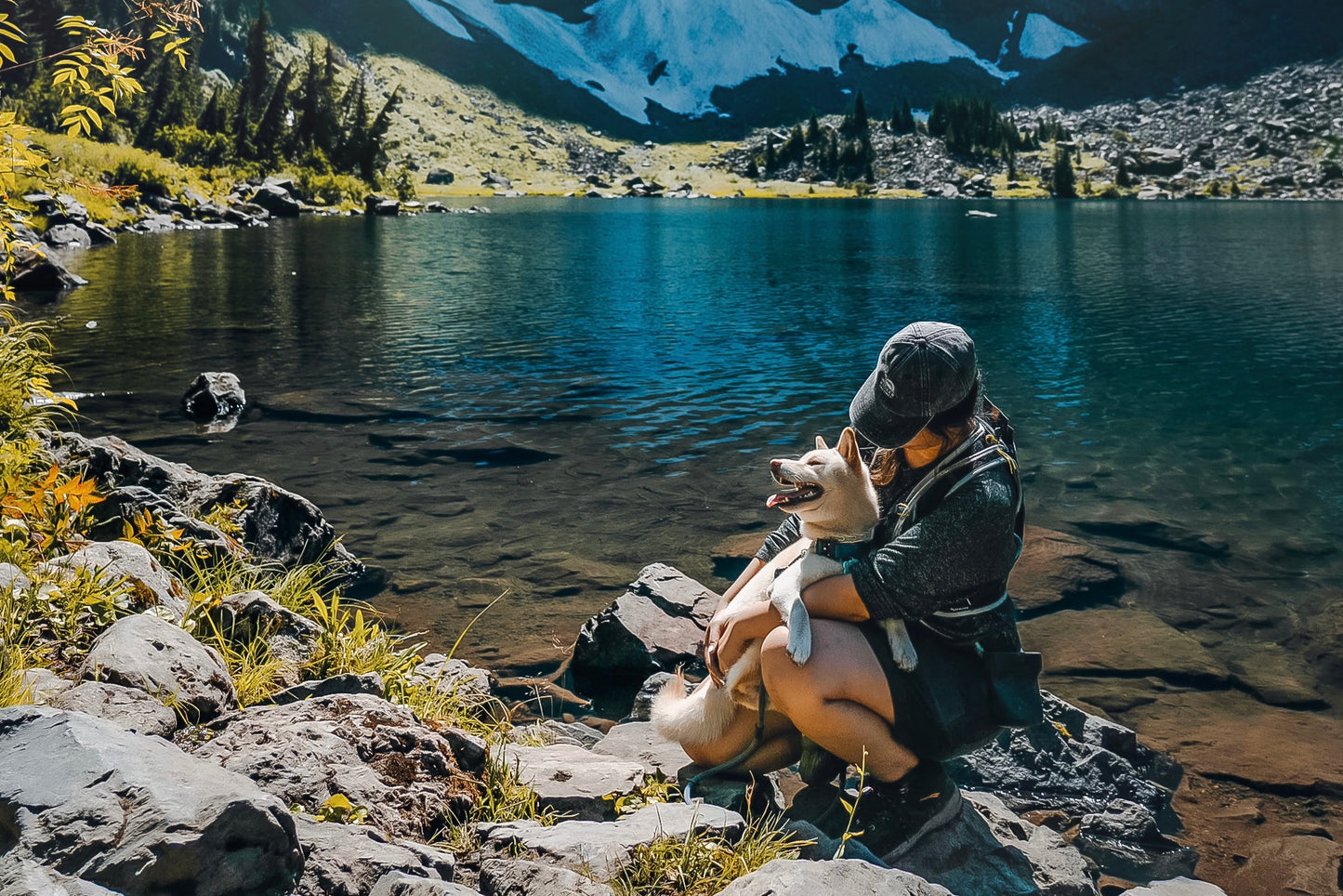 WHY WE STARTED RYŌKEN INSTINCT
Our business aims to inspire dog owners to chase after memorable experiences with our canine companions. We were founded for the passionate dog owners - the ones who dare to love their four-legged best friends so deeply they choose to go above and beyond to provide the most fulfilled life for their furry companions because they know that when their best friend is living their best life, they'll start to also.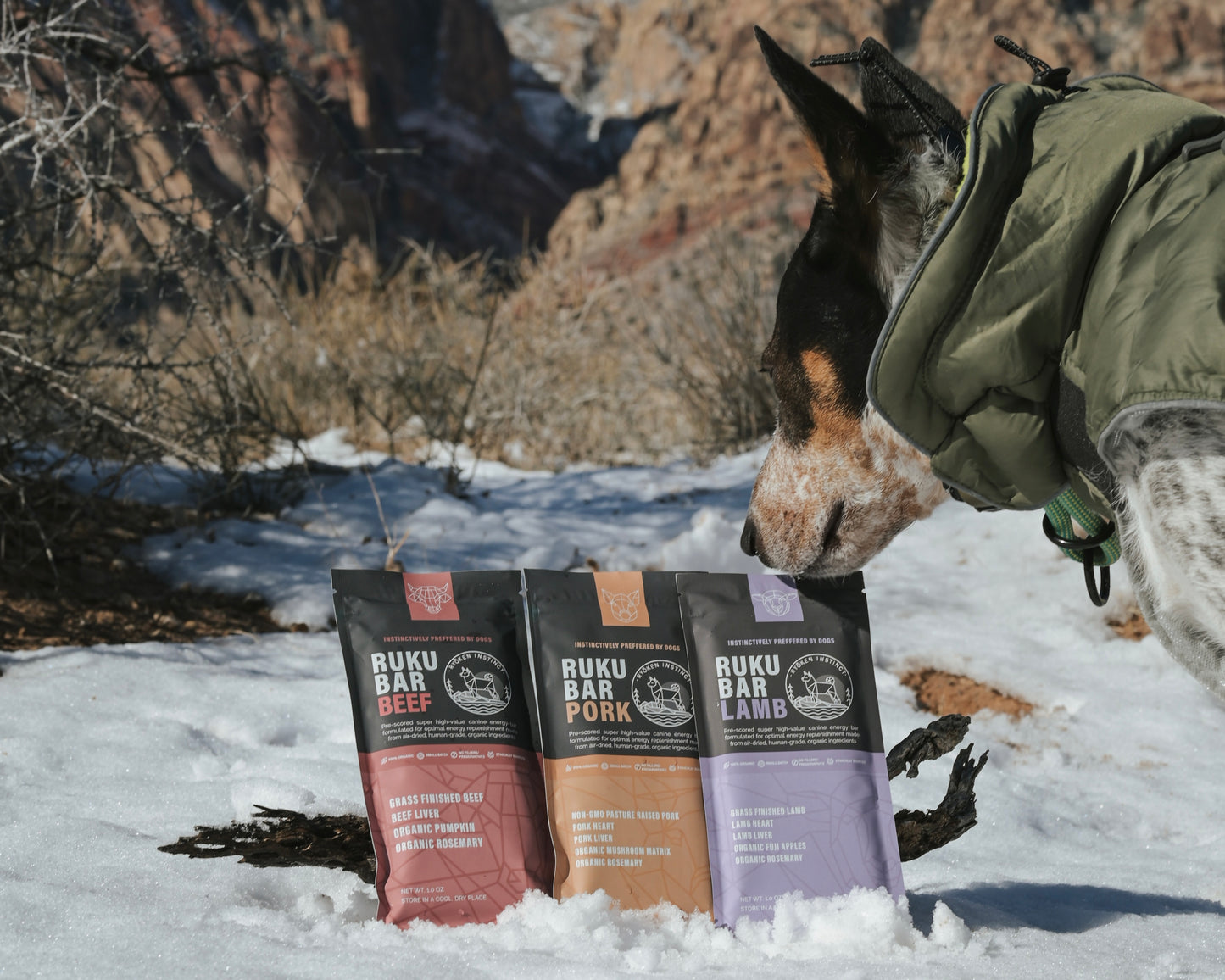 WE NEVER FORMULATE WITH
Artificial Preservatives
Fillers or Salt
GMO and Antibiotics
Untraceable ingredients
Unethically sourced ingredients
CHECK OUT HOW OUR RYŌKEN PACK FUELS WITH OUR BARS